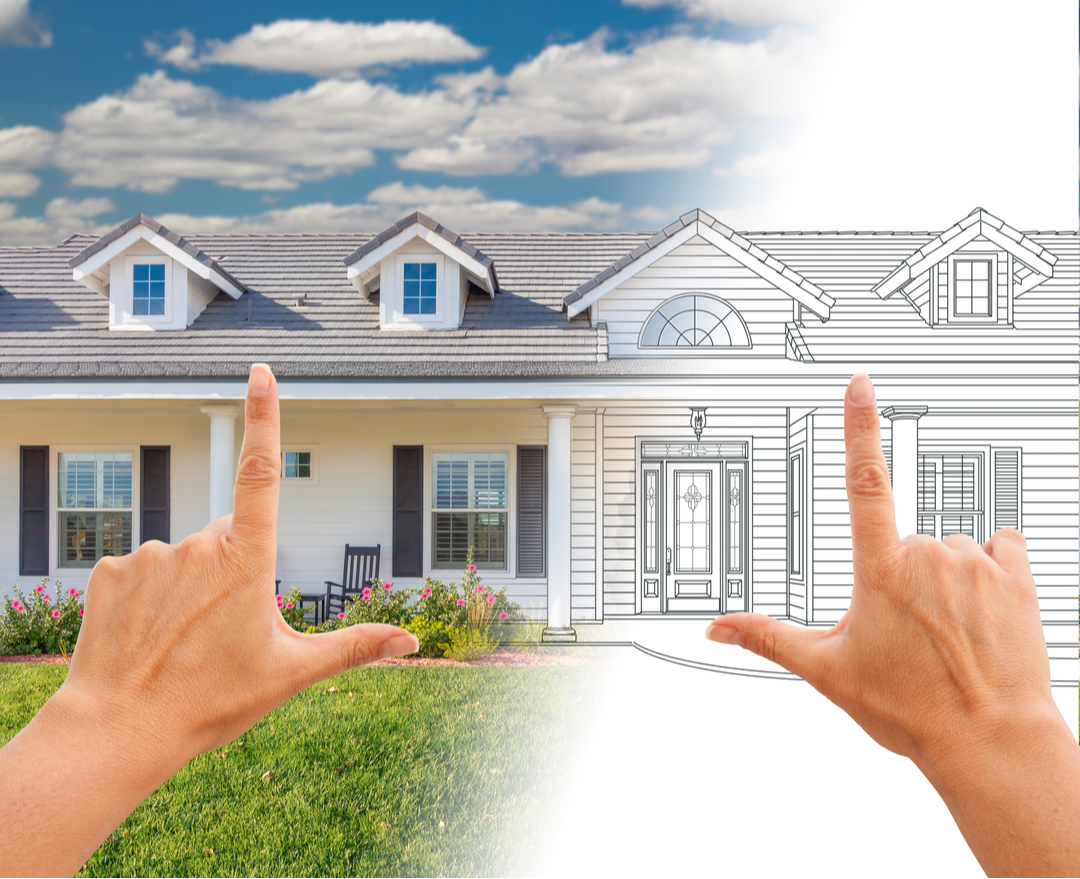 Designing and building a custom dream home is a goal for many of us. You'll choose everything you want in your home, without compromising your overall vision. You'll design a home that is unique to your needs. Equally, you'll be choosing all the fine-tuned details to complete your vision.
On the other hand, a majority of custom homeowners aren't architects or builders. The numerous details to consider and navigate can be overwhelming for the average homeowner. Issues of structural engineering and meeting code requirements for where you build should, at the least, be discussed with professionals.
So, how does a homeowner decide how to build a custom home?
Let's take a look at some of the bigger decisions you'll make as the homeowner, as well as the role of the professionals in this process.
Location, Location, Location
Before taking the time to design the full structure, you will need to determine where you'll build. This can be a crucial decision for numerous reasons, as the type of home, the materials used, the local and state building codes you'll encounter, and access to the land you've chosen are all factors to consider.
Codes and Structural Support
As just mentioned, you'll need to determine the applicable building codes for the area you're building. Let's say you've found a pristine coastal location to build. In a state such as Florida, you have to build with the potential of hurricanes and storms impacting your house.
The proper structural supports, foundational pilings, and distance from the shore are all specific to your building area. A licensed builder in the area will know these requirements and should be consulted before finalizing decisions.
Architecture and Engineering
Once you've found (and cleared) your land, an architect can begin working up blueprints for your home. You'll have lots of input on design elements, but an architect will be able to properly design the house so it works for the building process, as well as works aesthetically with your lot. Customization really happens in the blueprint stage, too, as the builder will be following these plans for construction.
Equally, an engineer is going to help determine the structural support needs. Where you put walls can be far more important than just partitions between rooms. The proper load-bearing walls will make or break your structure. Engineers will also have great input on what kind of building materials you'll use.
Choose Your Crew Wisely
The right contractor is possibly the biggest decision you'll make, as you want to pick a builder with experience and a good reputation in custom home building and experience building in the area you've chosen. Their knowledge can be critical for making fine-tuned adjustments before and during the build.
Interior Design Choices
Of course, there is another entire group of builders and designers who will help finish your home, once the structural build is complete. Interior designers and specific craftsmen will help transform your space into the final vision for your custom home.
These are just some of the steps in the custom home build process. It should be clear that you'll encounter numerous decisions and processes to make your dream a reality. Consult the professionals, whenever possible. Your custom home plans shouldn't be compromised. Don't let unforeseen requirements halt you in your tracks.